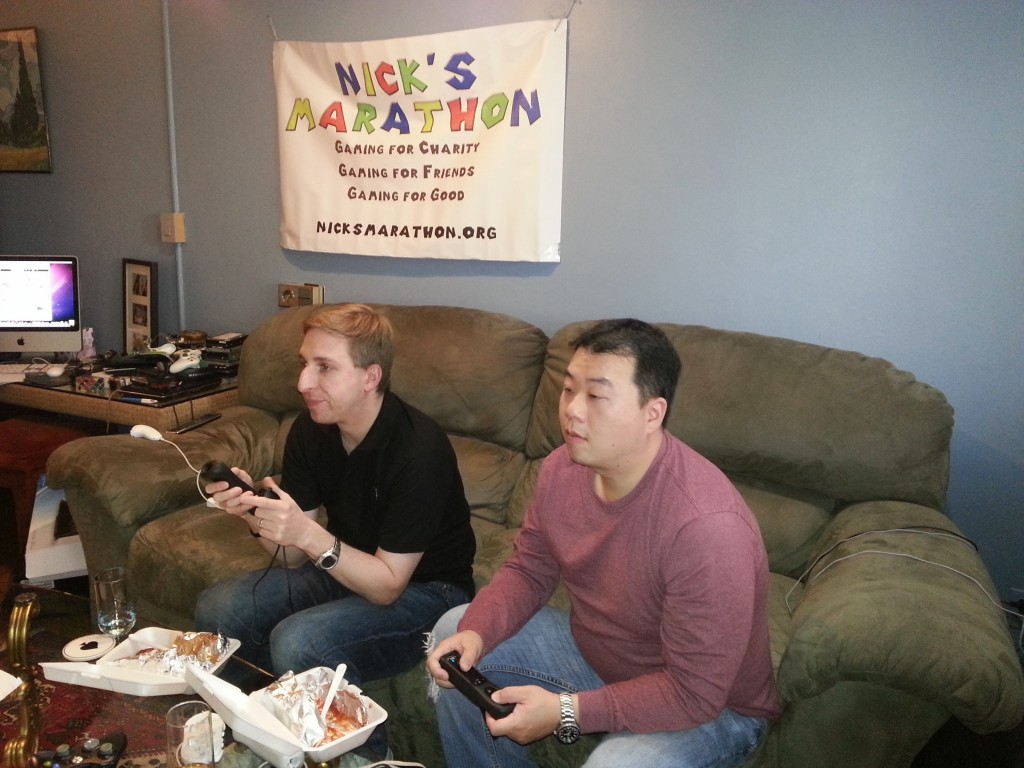 Another year, another Nick's Marathon has come and gone. And I am proud to say that this year's Marathon has been the most successful ever, with over $5,300 raised so far – and more donations are still coming in!
An awful lot of work goes into planning an event like this, so I would like to take a moment to thank everyone who helped make this year's Marathon come to be, starting with our Board of Directors. Meg and Ben did an amazing job in arranging our partnership with Ronald McDonald House of Long Island. Bonnie organized another amazing bar night, as well as handled all of our never-ending legal questions. James once again hosted the Marathon at his apartment and handled all of the technical aspects of the live-stream, which proved to be incredibly challenging. Steve handled a ton of logistics, and Tony continues to manage all things money related.
Beyond our Board, Tara Capobianco designed a fantastic new logo for us. Marisa Pincas helped us tweak our press release, which led to a wonderful article about us on Newsday. Andy Manoff once again helped us get through the difficult late night/early morning hours of the marathon. Jordan White and his StreetPass NYC crew helped us spread the word at Nintendo World events and online.
David Rosner, Matt Campo, Deepika Thadhani, Jennifer Nicholson, and everyone at Ronald McDonald House of Long Island has been incredibly kind and helpful throughout the entire process, and we are extremely grateful that they are helping us honor Nick's memory in such a personal way.
And of course, to everyone who tweeted, emailed, Facebooked, bought raffle tickets, came to our kick-off party, chatted with us during the Marathon, played with us in person, donated to our cause, and anyone else who I forgot to include here in my sleep-deprived state: thank you.
Thank you for helping us keep Nick's spirit alive.