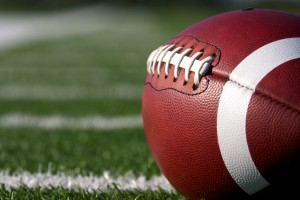 OUR SUPER BOWL POOL IS NOW CLOSED! THANKS TO EVERYONE WHO BOUGHT BOXES, AND GOOD LUCK ON SUNDAY! 
If you'd still like to make a tax-deductible donation to support Nick's Marathon, click here!
It's almost Super Sunday, and that means it's time once again for the Nick's Marathon "Big Game" pool (you know the game we mean…)
It works like a standard office pool, only everything is online. Each box costs $10, and you can buy as many as you want.  Just use the PayPal button below to pay for your boxes, and then we'll email you the password so you can make your picks.
Before the big game, numbers will be randomly assigned to the grid. You win when your numbers are the last digits of the scores at the end of each quarter. Half of all the money we raise goes directly to our charity, so here's how the payouts work:
$500 goes to Nick's Marathon
$300 goes to the Final Score
$100 goes to the Halftime Score
$50 each go the scores at the end of the 1st and 3rd Quarters
That means you could win up to $500 (if your numbers come up on all 4 quarters!), all while supporting a great cause – it's win-win!
Good luck, everyone!