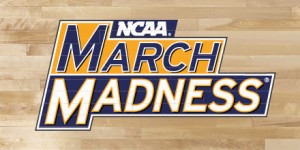 UPDATE: DUE TO A LACK OF ENTRIES, WE'RE PULLING THE PLUG ON THE BRACKET THIS YEAR. SORRY TO ALL THOSE WHO PICKED OUT THEIR TEAMS!
It's mid-March, and that means only one thing: Nick's Marathon Tournament Time!
It's $20 dollars to enter, and, half of all of the proceeds we take in will go to Nick's Marathon. The other half will be broken down like this:
60% goes to the person with the highest score
25% goes to the person with the 2nd highest score
10% goes to the person with the 3rd highest score
5% goes to the person with the LOWEST score (sometimes being a bad guesser can pay off!)
Our group name is: nicksmarathon14
The (case-sensitive) password is: nick
(You will need to register for ESPN.com or use your facebook account to login.)
Then, once you join and fill out your bracket, send us $20 by clicking here:
And, of course, pass this along to anyone else you think might be interested; the more people that play, the bigger the payout will be!
The deadline to submit your bracket is when the tournament starts: Thursday, March 20, 2014 at approximately 12:00pm Eastern Time (but we'd suggest finalizing bracket picks early, since the server will get more traffic as the deadline approaches.)
And all payments must be in before Sweet 16 weekend, or your bracket will be disqualified.
Good luck, everyone, and thanks for supporting Nick's Marathon!