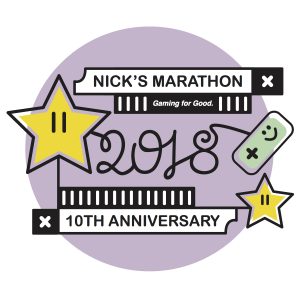 On October 24, 2008, we started our very first Nick's Marathon. We've come a long way since then—raising tens of thousands of dollars for the Ronald McDonald House of Long Island and other organizations that improve the lives of sick children.
Ten years later, we still miss Nick terribly, but we're keeping our commitment to keep his memory alive. Our 10th anniversary logo, designed with love by Nick's sister, Tara Capobianco, is a symbol of what we've accomplished so far and our promise to keep moving forward.
We've got a lot of fun things planned this year as we celebrate this milestone… stay tuned for more details!